International Yoga Day celebrated by Ministry of Housing & Urban Affairs and Petroleum & Natural Gas at Red Fort, Delhi
---
Hardeep S. Puri along with more than twelve thousand Yoga enthusiasts took part in the event
New Delhi, June 21: Under the leadership of the Prime Minister, Narendra Modi, Government of India today celebrated International Day of Yoga (IDY) 2022 with 'Yoga for Humanity' as the theme. The Union Minister of Housing & Urban Affairs and Petroleum & Natural Gas, Hardeep S. Puri led the IDY celebration by practicing Common Yoga Protocol (CYP) involving more than twelve thousand Yoga enthusiasts at historic red Fort in Delhi.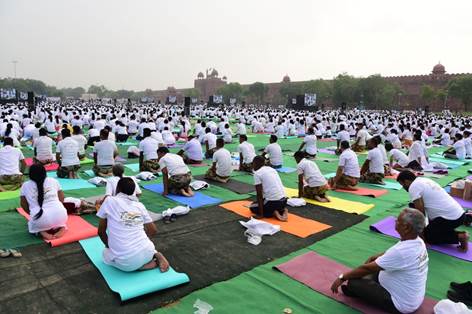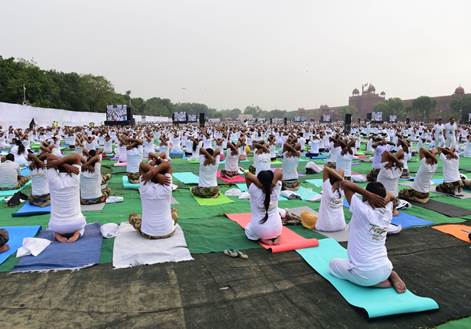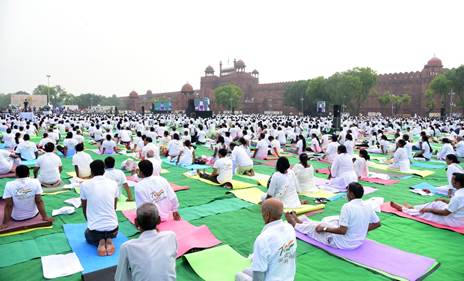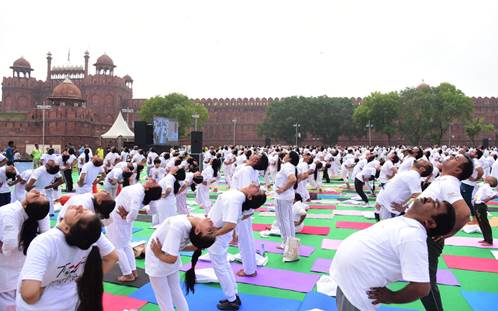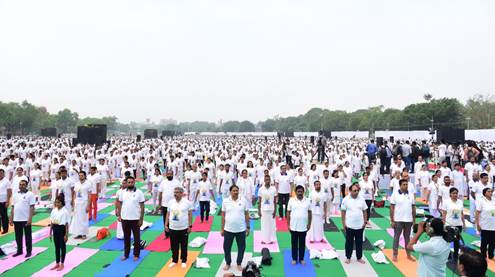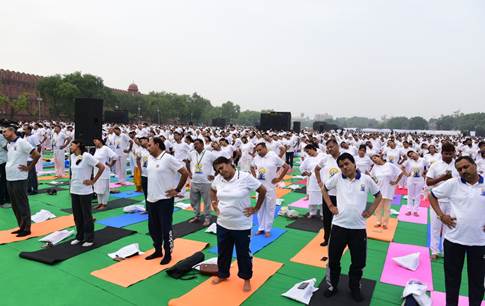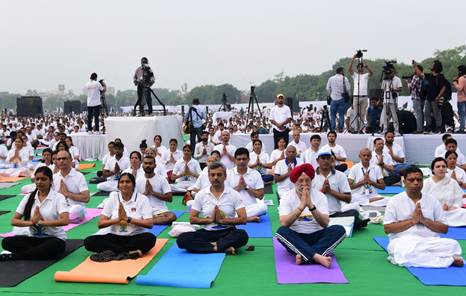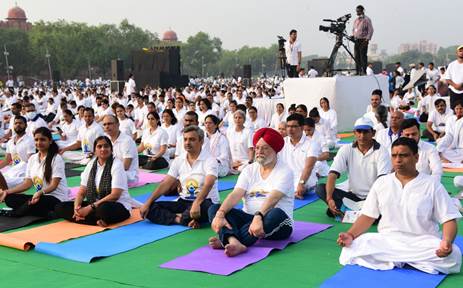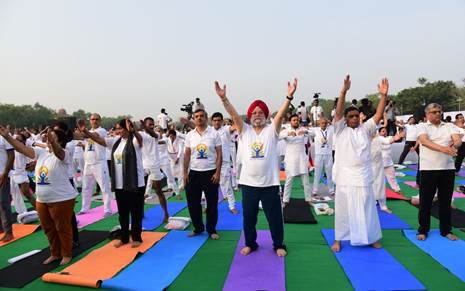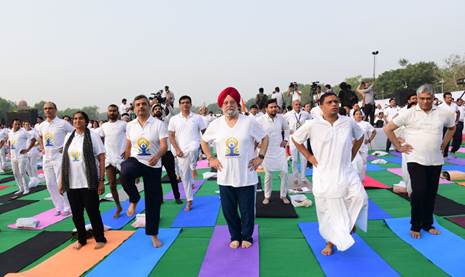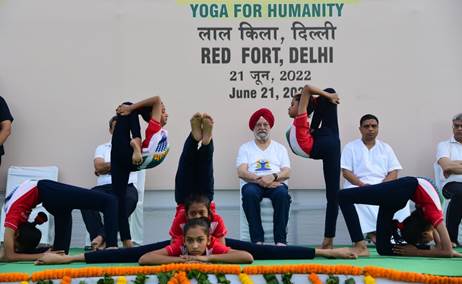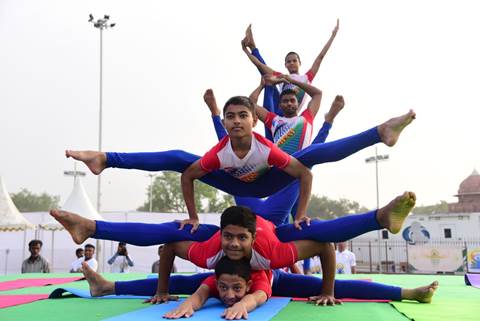 Addressing the event, the Minister highlighted the benefits of Yoga for mind, body and soul in everyone's life. Puri said that nation is grateful to the Prime Minister for making this ancient Indian practice, an Internationally recognised celebration through International Yoga Day. He said that Yoga is an Indian tradition known to us for over 5000 years. It has now become popular the world over, and today innumerable people in the world are taking part in the Yoga events. He said that Yoga is good not only for body and mind, but also is known for its healing powers. Besides health and general well-being, yoga also helps in spiritual awakening. Puri said that this year being Azadi Ka Amrit Mahotsav, the celebrations are being done on a large scale, particularly at 75 iconic sites, and he feels honoured to be part of it at historic Red Fort in the national capital.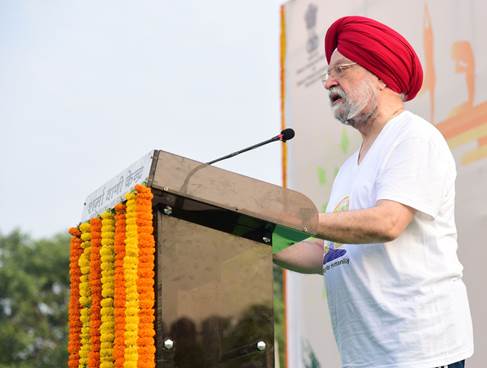 In today's programme at Red Fort, Delhi, besides the officials of the Ministry of Housing & Urban Affairs and Petroleum & Natural Gas, participants from Patanjali Yogpeeth took part in large number. Acharya Bal Krishan from Patanjali Yogpeeth was also present on stage with the Minister. Approximately 12,000 yoga enthusiasts took part in the event.